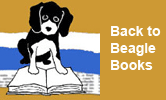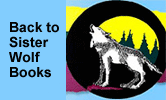 March 2015
---

Skip to staff reads, Youth Yak, or book groups »
Newsletter Archives

---


Hometown Launch of Water and What We Know



Join us at noon on March 7 when we welcome Nevis native Karen Babine for the hometown launch of her book Water and What We Know. Karen will read at noon, take questions, and sign copies of the book. We'll be serving refreshments. The book is a collection of personal essays exploring the link between natural history and memory, landscape and identify, place and meaning—and it's largely set right here in Hubbard County, where Babine grew up! She currently teaches at Concordia College in Moorhead, Minnesota. Will Weaver, another author with roots in Hubbard Country has this to say about the book: "What is the effect of place on character? Of our birth landscape on how we see the world? This wonderful, meditative book asks all the right questions." If you know Karen, or if you're interested in reflecting on the ways beautiful area in which we live has informed your life, you'll want to join us on March 7!

A Paws Points Event (what's a Paws Points event? Check it out!)




---

Sister Wolf Book Groups

After the close of the season last September, Sister Wolf Books moved to the Beagle location, and we're hard at work combining the stores. Sister Wolf Book Groups will continue, of course! The plan is for the morning group to meet next door in the back room of 3rd Street Market and for the evening groups to meet at Beagle. Complete details will be in next month's newsletter!

Book group meetings will be Paws Points events!




---

Paws Points Event Card

At our Night-In event in January, we rolled out a new program called Paws Points! Paws Points reward our customers for attending events at the store.

A customer will get a Paws Points Event Card with room for 10 punches. Punches are earned at events that are designated "Paws Points Events." Such activities as readings, signings, Night In and Beagle Books and Sister Wolf book group discussions are eligible for punches. We'll keep the cards at the store, punch them when you attend events, and once the punch card is full, you'll get a free book!

Look for the Paws Points logo in our advertising and in the newsletter!




---


BestSellers in Febuary

Jess Lourey, author of two of our February bestsellers, signed her books at Beagle Bookstore on February 21.

February Fever


Catalain Book of Secrets


The Storied Life
of A.J. Fikry


Destroyer Angel
The Bird Skinner
Pioneer Girl




---




Midwest Connections
Books or authors of particular interest to our region

Bettyville
a memoir by George Hodgman

When George Hodgman left Manhattan for his hometown of Paris, Missouri, he found himself—an unlikely caretaker and near-lethal cook—in a head-on collision with his aging mother, Betty, a woman of wit and determination. Could George lure her into assisted living? When hell freezes over. He couldn't bring himself to force her from the home both treasure—the place where his father's voice lingers, the scene of shared jokes, skirmishes, and, behind the dusty antiques, a rarely acknowledged conflict: Betty, who speaks her mind but can't quite reveal her heart, has never really accepted the fact that her son is gay. As these two unforgettable characters try to bring their different worlds together, Hodgman reveals the challenges of Betty's life and his own struggle for self-respect. This is both an indelible portrait of a family and an exquisitely told tale of a prodigal son's return. See Jen's review.




Miss Hazel and the Rosa Parks League
a novel by Jonathan Odell

This book, a repackaged and updated version of The View from Delphi, is a personal tale of overcoming prejudice within the epicenter of the civil rights movement. The book's re-release is timely for those struggling to understand the recent events in Ferguson, MO, and coincides with the release of Selma, the Oscar-nominated movie. Set in pre-Civil Rights Mississippi, Miss Hazel and the Rosa Parks League is the story of two young mothers, Hazel and Vida—one wealthy and white and the other poor and black—who have only two things in common: the devastating loss of a child and a deep and abiding loathing for one another. Embittered and distrusting, Vida is harassed by Delphi's racist sheriff and haunted by the son she lost to the world. Hazel, too, has lost a son and can't keep a grip on her fractured life. After drunkenly crashing her car into a manger scene while gunning for the baby Jesus, Hazel is sedated and bed-ridden. Hazel's husband hires Vida to keep tabs on his unpredictable wife and to care for his surviving son. Forced to spend time together with no one else to rely on, the two women find they have more in common than they thought, and together they turn the town on its head. It is the story of a town, a people, and a culture on the verge of a great change that begins with small things, like unexpected friendship. Jonathan Odell was born and raised in Mississippi and now lives in Minnesota.



The Big Seven
a novel by Jim Harrison

Midwestern icon Jim Harrison is one of our most renowned and popular authors. In this darkly comic book, Detective Sunderson has fled troubles on the home front and bought himself a hunting cabin in a remote area of Michigan's Upper Peninsula. No sooner has he settled in than he realizes his new neighbors are creating havoc. Outlaws armed to the teeth, the Ames family has local law enforcement too intimidated to take them on. Then Sunderson's cleaning lady, a comely young Ames woman, is murdered and black sheep brother Lemuel Ames seeks Sunderson's advice on a crime novel he's writing which may not be fiction. Sunderson must struggle with the evil within himself and the far greater, more expansive evil of his neighbor. In a story shot through with wit, bedlam, and Sunderson's attempts to enumerate and master the seven deadly sins, The Big Seven is a superb reminder of why Jim Harrison is one of America's most irrepressible writers.