August 2021

---

Page OneStaff PicksYouth YakBook Groups News

---
Hours change

Beginning August 1, we will be open weekdays 9:00 to 5:30; 9:00 to 5:00 on Saturdays; and 10:00 to 4:00 Sundays.
---
We're getting an upgrade to our online store!



Much will be the same.... you will still navigate to it by going to beagleandwolf.com and clicking on: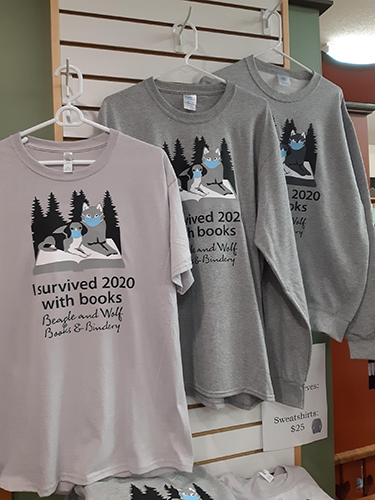 What will be better? Well… you'll be able to see how many copies of books we have IN the store. We can add MORE than books to the store, like super cool shirts that say "I Survived 2020 with Books!" and calendars! and our USED books! And gift certificates! You get the idea.

The immediate effect is that we're not linking book covers in this issue of the newsletter to our online store. We hope that feature will be back next month.

We're REALLY close to having it ready but we're not QUITE there yet—stay tuned!
---
Events
---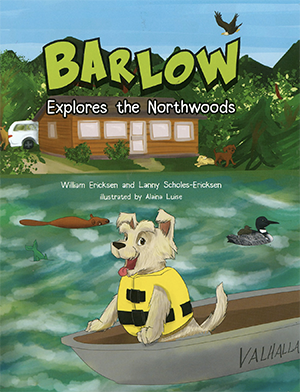 William Ericksen and Lanny Scholes-Ericksen
August 7, 1:00 to 3:00
William Ericksen and Lanny Scholes-Ericksen will be in the store to sign copies of Barlow explores the Northwoods. All their profits from the book will be donated to the Humane Society Naples Pet Shelter (Naples, FL), where they adopted Barlow, a terrier mix. They hope their stories will inspire more people to rescue lost or forgotten pets in need of a home.
Barlow is a scruffy rescue pup who loves going on adventures but sometimes gets himself in a little bit of trouble. Come along with him as he explores the Northwoods in Minnesota and see what he is up to in this fun adventure filled book!
---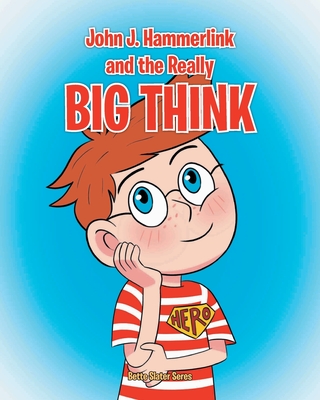 Bette Slater Seres
August 7, 1:00 to 3:00
John J. Hammerlink and the Really Big Think

John J. Hammerlink is a young boy who is constantly getting into trouble because he does not think. He decides to learn about this thing called thinking by seeking help from family members—and soon has an opportunity to put their advice into action!
---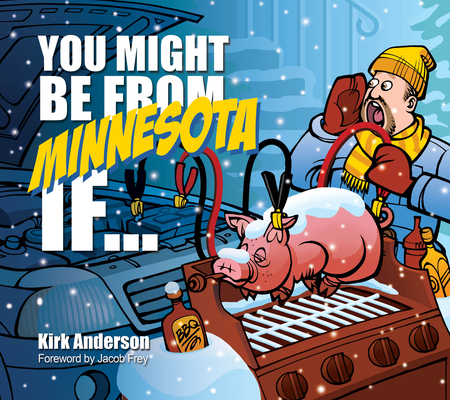 Kirk Anderson
August 11, 1:30
Anderson will be signing You Might be from Minnesota If….

You Might Be From Minnesota If... is a delightful, illustrated romp through the State of Minnesota from one of the most celebrated cartoonists in the US, Kirk Anderson. He delivers his unique take on our state, tickling the funny bone on every page. As Anderson proves, Minnesotans are proud of their state and like nothing better than a good laugh.
To get a taste, see this video.
---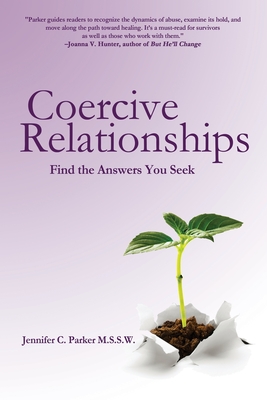 Jennifer Parker
August 14, 1:00 to 3:00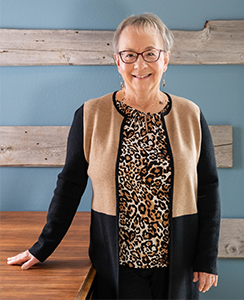 Jennifer Parker will be in the store signing copies of Coercive Relationships. The book provides a beacon for survivors of partner abuse and a resource for professionals working alongside them.
---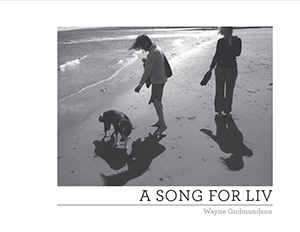 Wayne Gudmundson
August 14, 1:00 to 3:00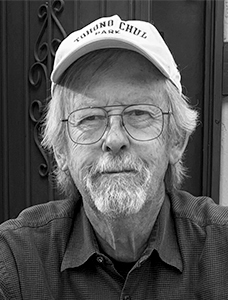 Wayne will be here to sign copies of his new book, A Song for Liv.
---
Ranae Lenor Hanson
August 21, 1:00 to 3:00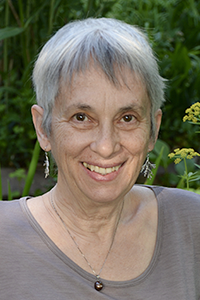 Beginning with memories from a childhood nurtured among the waters of Minnesota, Watershed follows the streams and tributaries that connect us to our world and to each other, What if we tended to an ailing ecosystem just as Hanson learned to care for herself in the throes of a chronic medical condition? This is the possibility explored in a work that is at once a memoir of illness and health, a contemplation of the surrounding natural world in distress, and a reflection on the ways these come together in personal, local, and global opportunities for healing.

Photo by Sue Kearns
---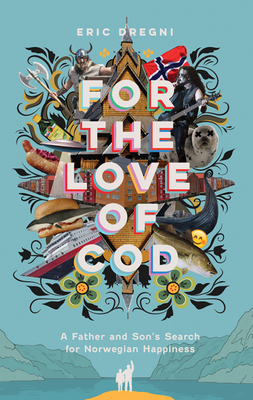 Eric Dregni
Sunday, August 22, 2:00 to 4:00
Eric Dregni will be here with a program about his latest book, For the Love of Cod.
A journey to find Norway's supposed bliss makes for a comic travelogue that asks, seriously, what makes Norwegians so happy—and does it translate ?Eric Dregni takes his son on a return trip to Norway—the country where he was born fifteen years earlier—to investigate whether it really is the happiest country on Earth. From a passion for dugnad or community volunteerism to sakte or "slow," a rejection of the mad pace of modernity, this idiosyncratic tour shows readers how, or whether, Norwegian happiness translates.
---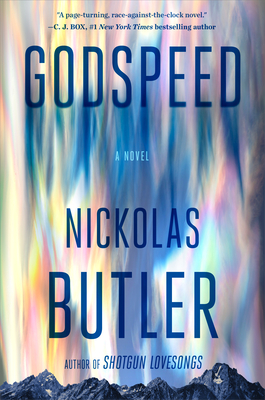 Nick Butler, reading and signing
August 28, 1:00 to 3:00
The last time Nick did an event with us, he talked about Little Faith, but he also told us about the book he was working on. That book is Godspeed, which will be published in July. Hear Nick talk about it and get a signed copy. Maybe we'll hear about the next book, too!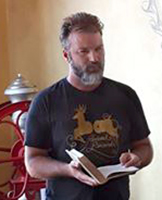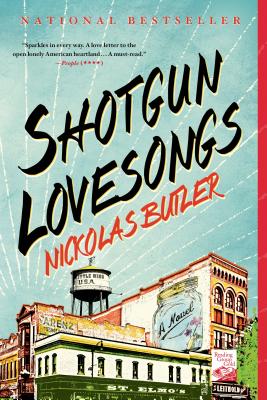 ---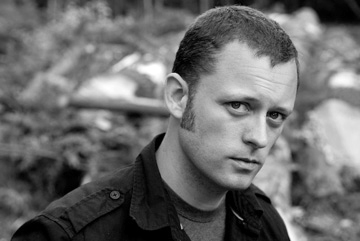 Benjamin Percy
August 28, 1:00 to 3:00
The Ninth Metal
Suicide Woods

Ben is the talented writer of fiction, non fiction—and comics!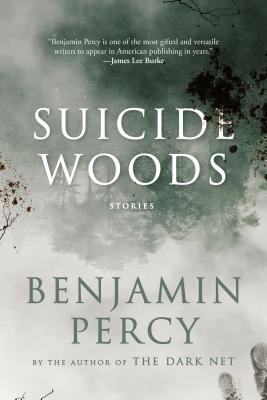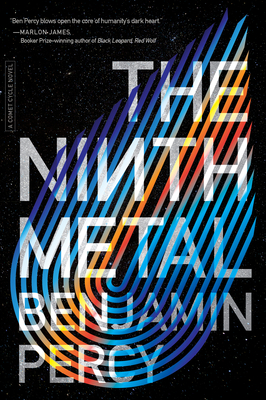 ---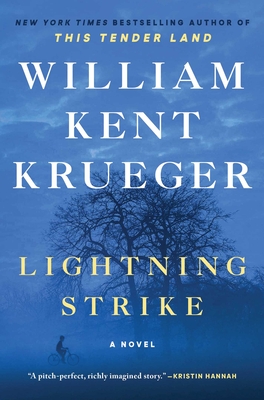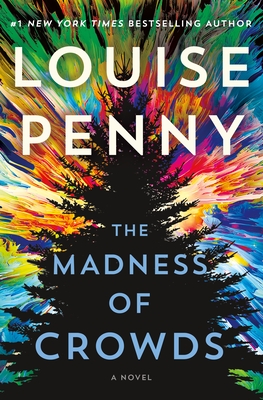 New Releases
Mystery lovers, August 24 will present you with a challenge! Which will you read first?
William Kent Krueger's Lightning Strike...  
...or Louise Penny's The Madness of Crowds?
(They're linked to Sally's reviews in Staff Picks.)


Both may be pre-ordered now.

And remember, Krueger will be here for a signing on September 4!
---
July Bestsellers





Migrations
Charlotte McConaghy

The Night Watchman Louise Erdrich

Miss Benson's Beetle
Rachel Joyce

Firekeeper's Daughter
Angeline Boulley


100 Things to Do in the Minnesota Northwoods Before You Die
Julie Jo Larson

The Exiles
Christina Kline
Saint Patrick's Day Hero, Doug Mayfield

All Adults Here
Emma Straub

Hamnet
Maggie O'Farrell

The Seed Keeper
Diane Wilson

Where the Crawdads Sing, Delia Owens
Braiding Sweetgrass
Robin Kimmerer

Begin with a Bee
Liza Ketchum and Phyllis Root
Shakespeare: The World as Stage
Bill Bryson
Diary of a Young Naturalist
Dara McAnulty
Northernmost
Peter Geye
One Summer Up North
John Owens