---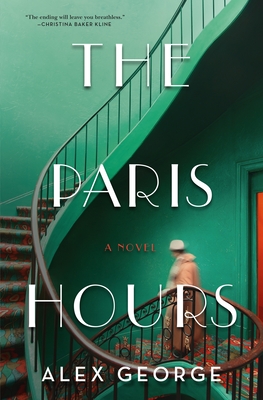 Author Interview with Alex George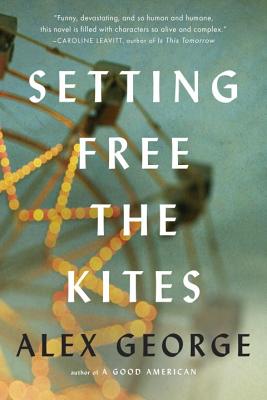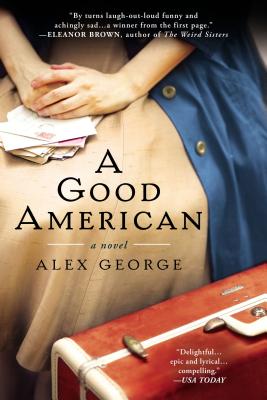 Jen recently interviewed Alex George, the author of A Good American (2012), Setting Free the Kites (2017), and the forthcoming The Paris Hours. Born in England and educated as a lawyer, Alex has lived in Columbia, Missouri for the past 17 years. He is the owner of Skylark Books in Columbia and the founder of the Unbound Book Festival, a book festival which celebrates literature of all kinds.
Jen: You're in Missouri—does your state have a shelter-in-place order?

Alex: It does, but it doesn't mean very much. Locally, in Columbia we have a quite rigid one, which we welcome.

J: How has the virus affected your creativity?

A: It's killed it stone dead. Although to be fair, there are other things involved as well. The new book's coming out May 5 and I'm just struggling to keep the bookshop going. I wrote pieces for the Washington Post and LitHub and there's still a novel somewhere in my head. But there's a lot going on and there's no space in my head for telling stories at the minute. I'm hoping I'm going to be able to do that once the book is out. I'm reading a lot though!

J: Tell us what you're reading.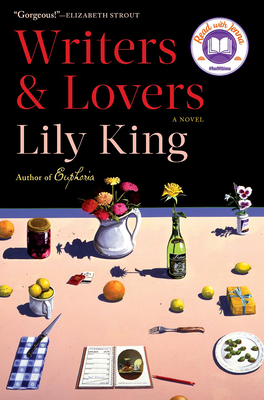 A: I read Writers & Lovers by Lily King ,  the new Samantha Irby I'm sort of dipping into, just allowing myself a little here and there, which is super fun. There's a great book by Jenny Offil How to Do Nothing which is about resisting the all-encompassing levels of social media and how to distance yourself a little bit from all that, which is really interesting. And I just finished the audio of Erik Larson's,The Splendid and the Vile—it's so good, I just loved it! I got quite homesick—all the pages in London. I'm now listening to the new Mark Doty book. He's amazing! He's a poet but he wrote a wonderful book called Dog Years.
The new book is about Walt Whitman. Also the Age of Light by Whitney Scharer.
J: How has Covid-19 affected touring and events?

A: It just obliterated everything. I'm not going anywhere. We're doing some online things. I'm trying to be upbeat about it. One of the joys of publishing a book is going on tour and visiting independent bookstores. It was going be the first time I've done it as an independent bookstore owner. It would have been different and I was looking forward to prying around people's bookshops and asking questions. We're trying to re-schedule some things, and I think that I'll just plan to do more when the paperback comes out. It's been disappointing in many ways. It's still very busy though. May the 5th, which is the day the book comes out and also my son's birthday, because there wasn't enough going on, I'm probably going to spend most of the day in the car just delivering books to people because we've got a ton of pre-orders and we said in a moment of madness, we'll just deliver all of them.

J: So you're going to be delivering copies of your own book, The Paris Hours?

A: Yes.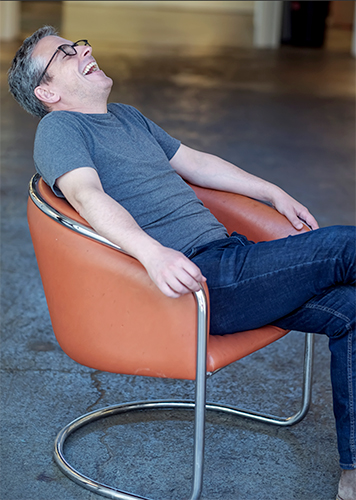 J: You've got to take pictures of that and post them!

A: Oh I will. They want me to do an Instagram Takeover that day.

J: Have you binge-watched anything?

A: What I want to binge watch is Killing Eve, but we can't because they're doing it one episode at a time. We watched the first few seasons of Heartland. There's a very funny series called I'm Sorry. It's hysterical—there are two seasons.

J: Do you think you'll talk about COVID-19 in future books?

A: No! I think there are other people who would do a much better job of it. I may change my mind. And I do think that there's a waiting period that needs to happen. That was certainly the case with 9/11. It was some years before 9/11 novels really found their feet and voice. Until we really have a sense of it, I think it might be years and years before we have the ability to look back through anything like a clear lens to see what we did, but I think living it is enough!

J: How are things going with bookstore?

A: It's been a challenge. We've been closed for four weeks now and no one has come through the front door except for the mailman and the UPS guy. We are adapting. I'm very proud of how we have done. We've made a totally unanticipated pivot to a completely new model so I'm pleased with that, because you know we're still a baby. We've been open for 18 months, so we were still finding our feet in many ways. What's been wonderful has been the response from the community and people outside the community. We're getting orders from all over the place. I'm not sure how they found us, but they're saying, 'we really want to support you so here's our order.' That's been just great. I don't take anything for granted. Right now, I'm just grateful that we're still here.
Read Jen's review of The Paris Hours.