---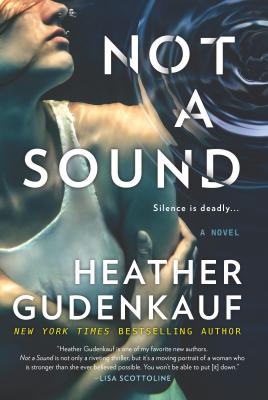 An Interview with Heather Gudenkauf
Two years ago, Beagle and Wolf was the book vendor at an event (wineandwordsandfriends.com/wineandwords) which included talks by six authors.  One of them was Heather Gudenkauf, a mystery writer from Iowa. Heather's talk engaged me, and I began to read her then-current novel, Not a Sound. I've been reading Heather's books ever since, and sharing them with customers. Not only am I a fan of Heather's work, but also Heather the person, who is lovely. (She's a dog lover, need I say more?) As a special treat, I asked Heather if we could interview her for this month's newsletter. I hope you enjoy the interview and then read her work!
—Jen
How many people are now in your home during the day?
Right now there are three of us. My husband, my twenty-year-old daughter who is finishing up her college semester at home, and me. We have three separate workstations set up around the house and different schedules, so everyone is working to be very quiet. My two other children are living and working in another city—it's hard to have them away right now—but we connect every day.
And, how many people are *usually* at home during the day?
Usually I'm the only one home during the day—it's definitely a new dynamic!
You're in Iowa—does Iowa have a shelter-in-place (or as we call it in Minnesota, Stay-Home-Minnesota) type of order?
As of this writing, we do not have a shelter-in-place order for Iowa. However, schools, workout facilities, salons, restaurants (except for delivery or carry-out), and other businesses are closed. We are all being encouraged to practice social distancing and to only leave home when it's necessary. It's up to all of us to keep our community healthy.
Has COVID-19 affected your creativity? Has it either stifled or jumpstarted it?
The pandemic has actually jumpstarted my creativity. I tend to turn to writing and reading during challenging times, so I hunkered down and have finished the first draft of my next novel while homebound. Now I'm brainstorming ideas for another novel.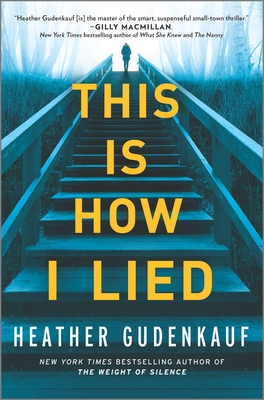 You have a forthcoming book that takes place largely in June of 2020, but of course at the time you were writing it, COVID-19 was not yet on our radar, so it doesn't exist in the book. How do you feel about that?
The fact that my new novel, This is How I Lied, takes place in June of 2020 and does not mention COVID-19 hits me in two ways. Though I write fiction, I do strive to be factual when it comes to true life events that impact my characters. The absence of COVID-19 would definitely impact my characters and their day-to-day lives and the fact that it won't be included in the book does stand out. On the other hand, I think there will be plenty of time down the road for works of fiction to delve into life during COVID and books absent of this worldwide tragedy will be a welcome reprieve for readers.
What's been your favorite bookstore/author/reader response to all of this?
I've always believed it, but now I know it's true—book people are the best people. It's been amazing to see the response.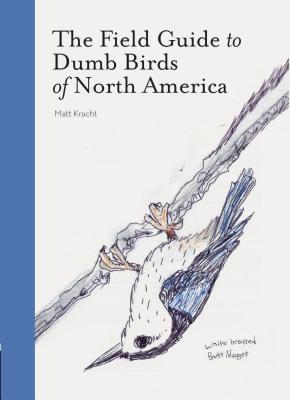 Bookstores everywhere are working tirelessly to bring books to readers and my independent bookseller, River Lights 2nd Edition, in Dubuque, Iowa, is no exception. Though they are closed to the public, they are fulfilling online orders. I just ordered two books about birds, including one called Field Guide to Dumb Birds of North America (hilarious) to give as gifts.
Authors Jenna Blum and Caroline Leavitt have created an incredible network called Almighty Blaze that works to connect authors to readers during the shutdown.
One reader's response was to put a big basket of books on her front porch so that her homebound neighbors can stop by and safely pick out their next read. So simple but perfect!
What are you reading?
I've read so many great books as of late—I usually have three books going at one time. I got a sneak peek into Roz Nay's Hurry Home – it's a twisty, suspenseful story about two sisters and nothing is as it seems. It hits the shelves this July. I'm also reading Mary Karr's memoir, The Liar's Club. It's funny, heartbreaking, and beautifully written—I highly recommend it. I'm also reading an advance reading copy of a novel by Julie Heaberlin titled We Are All the Same in the Dark. Like all of Julie's novels, this one blends heart-pounding suspense and gorgeous prose—my favorite combination.
Have you binge-watched anything?
Yes! I recently binged The Stranger on Netflix. It's about a stranger who comes to town and begins to visit various members of the community,  disrupting their perfectly curated lives. It's adapted from a novel by Harlan Coben.
Do you think you might talk about COVID-19 in future books?
As I mentioned, I just finished the first draft of my novel set to come out in 2021 and I do mention COVID-19 in passing. The virus doesn't play a big part in the story, but I felt it was important to acknowledge it. I think as writers, this is one of the ways we explore and process what's going on in the world. We've all been impacted by COVID-19 and some have lost loved ones or will lose loved ones—so I think it will become a big part of literature and the arts moving forward.