---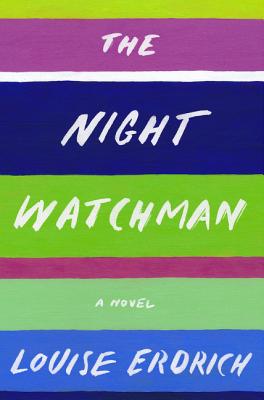 New releases
Tuesday is generally the day new books are released. Each Tuesday, we feature some new releases on our Facebook page.

The book we're most excited about this month is The Night Watchman by Louise Erdrich.
Louise Erdrich is a magnificent storyteller, and her formidable skills are on display in Night Watchman. The book draws on the life of her maternal grandfather, who worked as a night watchman in rural North Dakota in the 1950s. He also was involved in the fight to prevent dispossession of Native lands, and traveled to Washington D.C. to plead the case of his people.

As always, Erdrich writes not just about an individual character, but places her character in a community, and includes many well developed and unique individuals as she tells her story. This book shows her signature sense of humor as well.

The Night Watchman is a strong outing from this established and beloved author.
—Sally