---
Interview with Jen and Tom Maltman
Jen: Have the events of 2020 affected your creativity? Either stifled or jumpstarted it?
Tom: I feel that I've done some of my best writing during the pandemic. The time I write, first thing in the morning while the rest of the family sleeps, is a sacred time for me. I don't check the news or social media. It's my time to dream on the page while the world sleeps. In this sacred space, the manifold problems we face can't touch me yet.
Jen: What's been your favorite bookstore/author/reader response to the events of 2020?
Tom: I've been fortunate to be part of several virtual events that bring authors and readers in conversation with each other. These have been fun, enlightening activities. Now more than ever this world needs good stories!
Jen: What are you reading?
Tom: Books that I've read recently include Northernmost by Peter Geye, a lovely read with winter approaching. William Kent Krueger's This Tender Land is our American odyssey. And of course, when I read American Gospel by Lin Enger, the book immediately found a place on my favorite's shelf.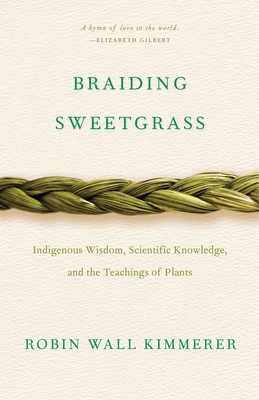 Jen: What books are you recommending?
The novels I mentioned above are all highly recommended! This semester I'm teaching students the book Braiding Sweetgrass by Robin Wall Kimmerer, which is a book for our times. Now more than ever we need to consider how to create positive interactions between humans and the environment and to seek out those wild spaces!
Jen: Do you plan to write about 2020 in future books?
Tom: Yes, the current novel I'm writing, Ashes to Ashes, takes place in 2020. Set on the prairies west of Alexandra, it takes place during a Lenten season. When the ashes administered during an Ash Wednesday service won't wash off, people wonder if they've been blessed or cursed. The novel also explores the legend that Vikings discovered Minnesota in 1362, bringing to life local lore. With both magical realism and legend mixing in, the book has been a delight to write.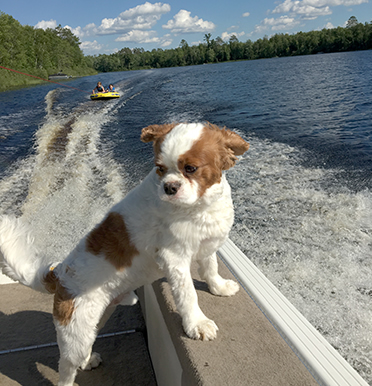 Do you have a pet? If so, we'd love a picture of the two of you
I don't have a picture of me with our dog, Sammy, a Cavalier King Charles Spaniel, but here's one of him.