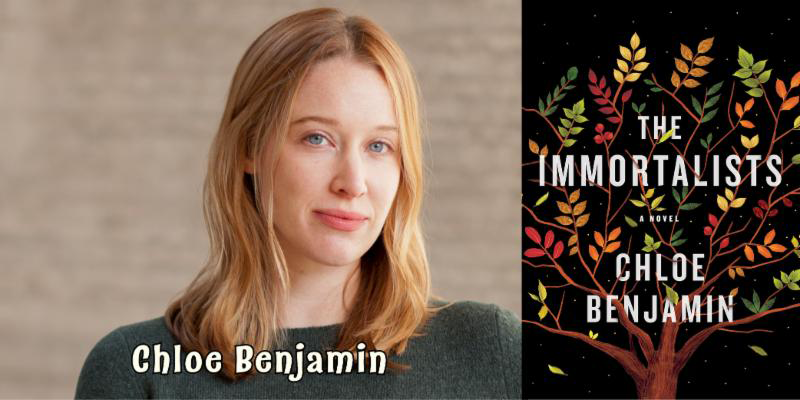 The Immortalists
A Novel by Chloe Benjamin

"Finding the words to describe how deeply moving this story is is beyond me. Beautiful prose, amazingly wonderful characters, and a narrative with the perfect mix of tension and tenderness. I absolutely loved it!"
—Randy Schiller, Left Bank Books  
​​If you knew the date of your death, how would you live your life? A dazzling family love story reminiscent of Everything I Never Told You from a novelist heralded by Lorrie Moore as a "great new talent." ​A sweeping novel of remarkable ambition and depth, The Immortalists probes the line between destiny and choice, reality and illusion, this world and the next. It is a deeply moving testament to the power of story, the nature of belief, and the unrelenting pull of familial bonds. 
Chloe Benjamin is the author of the novel The Anatomy of Dreams, which received the Edna Ferber Fiction Book Award and was longlisted for the 2014 Flaherty-Dunnan First Novel Prize. She is a graduate of Vassar College and holds an MFA in fiction at the University of Wisconsin-Madison. Her fiction, poetry, and essays have been published in The Millions, PANK, Ninth Letter, and elsewhere. She lives with her husband in Madison, Wisconsin.