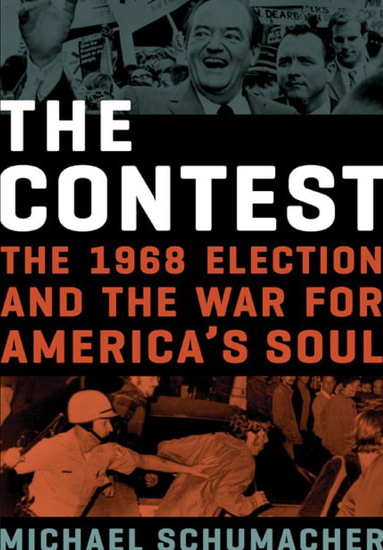 The Contest: The 1968 Election and the War for America's Soul
James Fallows and Deborah Fallows
1968 was one of the most tumultuous years in the twentieth century, culminating in one of the most consequential presidential elections in American history. The Contest tells the story of that contentious election and that remarkable year, giving us the long view of a turning point in American culture and politics.
This book will appeal to history buffs, political junkies, people trying to figure out how the heck we got here, as well as readers who enjoyed American Maelstrom by Michael A. Cohen, Playing with Fire by Lawrence O'Donnell, or Resilient America by Michael Nelson.